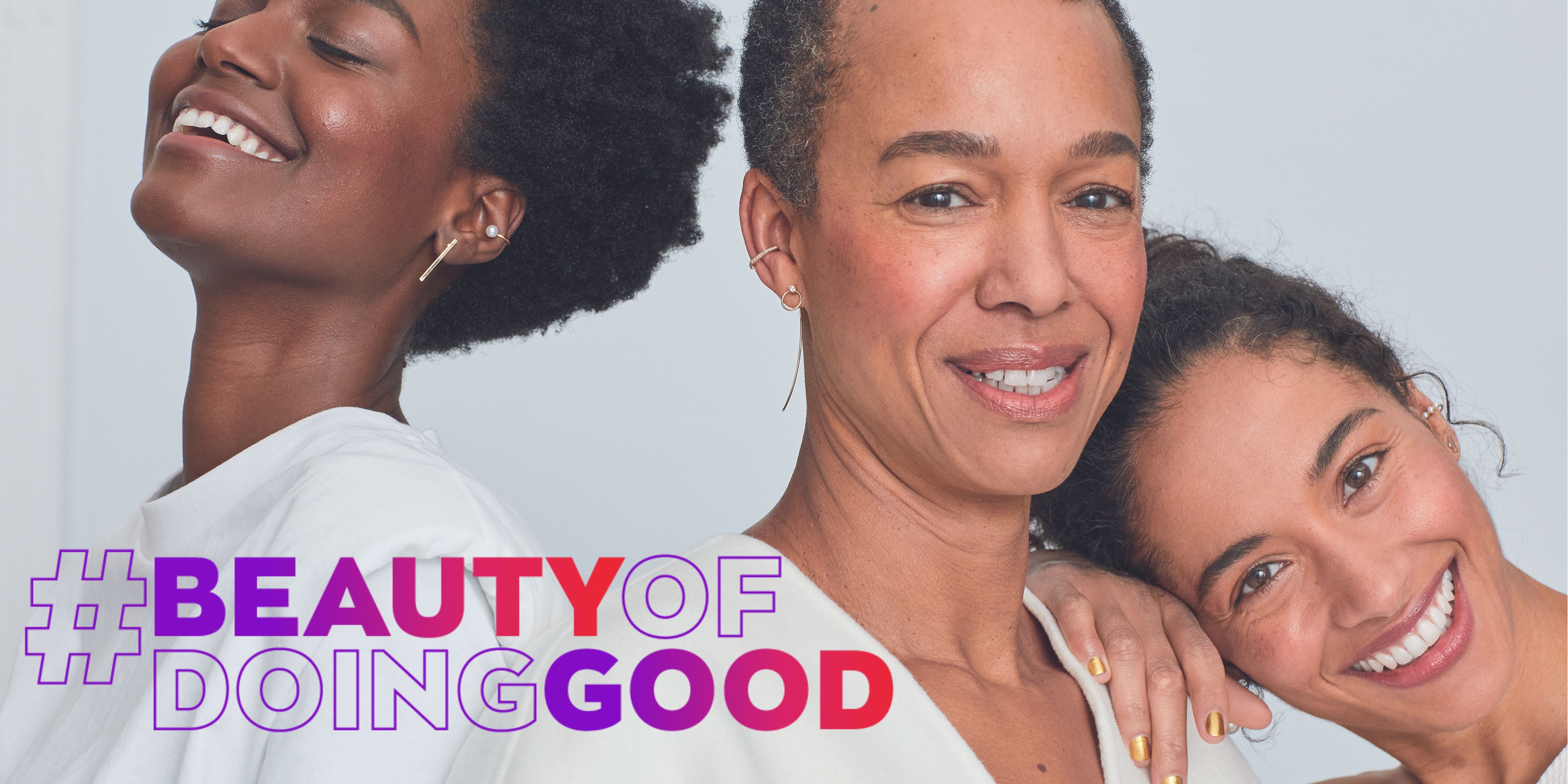 We believe business can be a force for good, and as part of the Natura &Co Group, we are committed to tackling some of the most urgent issues facing people and planet. Through our sustainable approach to business, we're committed to addressing the climate crisis and tackling social issues such as equality and inclusion: to be both Human-kind and Planet-kind.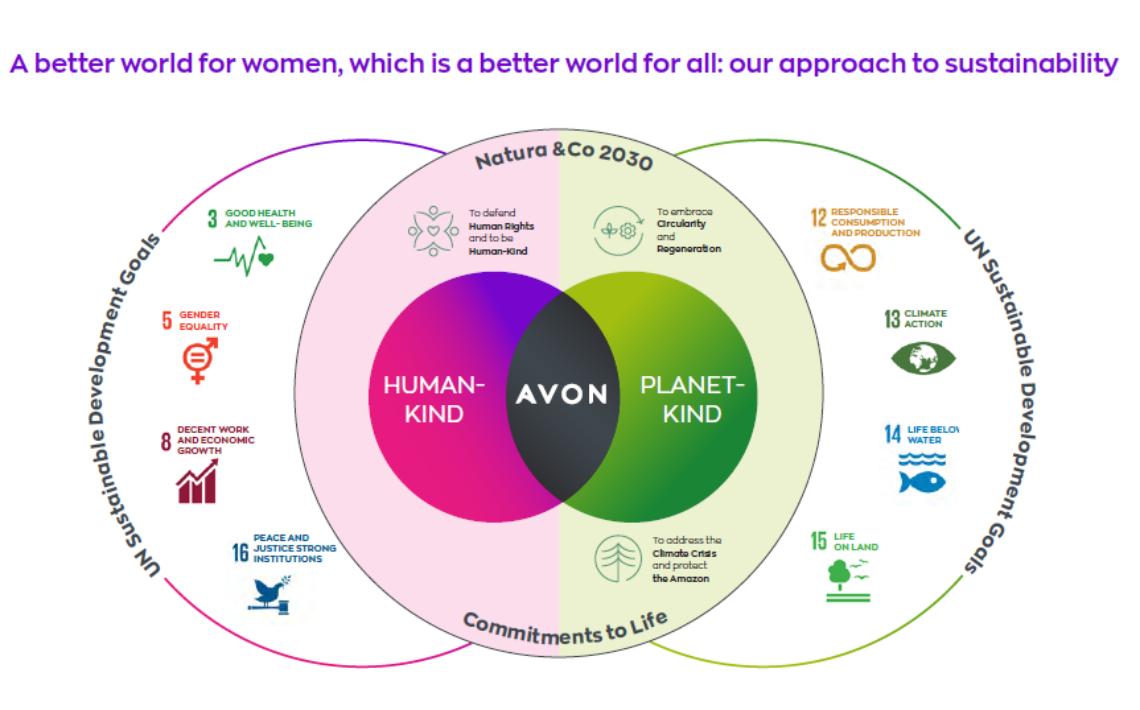 HUMAN KIND

PLANET KIND

Being human-kind is about supporting our communities around the world – from our Representatives and employees to supply chain partners and beyond. Our business model stands for opportunities for Representatives to earn and learn and for their economic participation.

We want to create a better world for women, which is a better world for all. We seek to help women overcome the challenges they face, and become the best they can be – through our accessible beauty brand, through our earnings opportunity, and through the programs we run to support the issues that matter most to women, breast cancer and gender-based violence.
Being Planet-kind includes our work to address the climate crisis, embrace circularity and regeneration and lower the environmental footprint of our operations. This includes reducing our carbon emissions and improving waste management, recycling and water stewardship across our operations.

We're also doubling down on our efforts to reduce packaging of our products, move to 100% sustainable paper, and increase use of recycled and recyclable materials. When it comes to product formulation we're working towards more renewable and natural ingredients and biodegradable formulas. We've also committed to full traceability and/or certification of our critical supply chains by 2025.
BEING PLANET-KIND
WATCH US MAKE THE WORLD MORE BEAUTIFUL
As part of the Natura &Co family, we have reframed some targets to support the journey towards the Natura &Co 2030 commitments, while pursuing our own business-specific targets where appropriate. Our new 10-year timeframe will tackle some of the world's most pressing issues: addressing the climate crisis and protecting the Amazon, ensuring equality and inclusion, and shifting our business towards circularity and regeneration. Our approach calls for an all-encompassing business model that gives back more than it takes.

2020 was the date we set to achieve our 2015 environmental targets against a 2005 baseline. Last year, we were delighted to report that we had met many of these targets ahead of time. We are pleased to confirm that we met the remainder of these targets in 2020.
A better world starts with small gestures. A simple step can take us forward. A single move can inspire common action. Our journey has just started, and with you, we can achieve more.
To know more about our Commitment to Life to 2030, click here.
OUR JOURNEY TO 2030 SO FAR, IN THE PHILIPPINES…
We celebrate the women at the forefront of sustainability, leading the change. And now, she needs everyone to stand with her. As we shift our ways towards sustainability, we condition ourselves to care for one another today, to give the next generation a better world for tomorrow.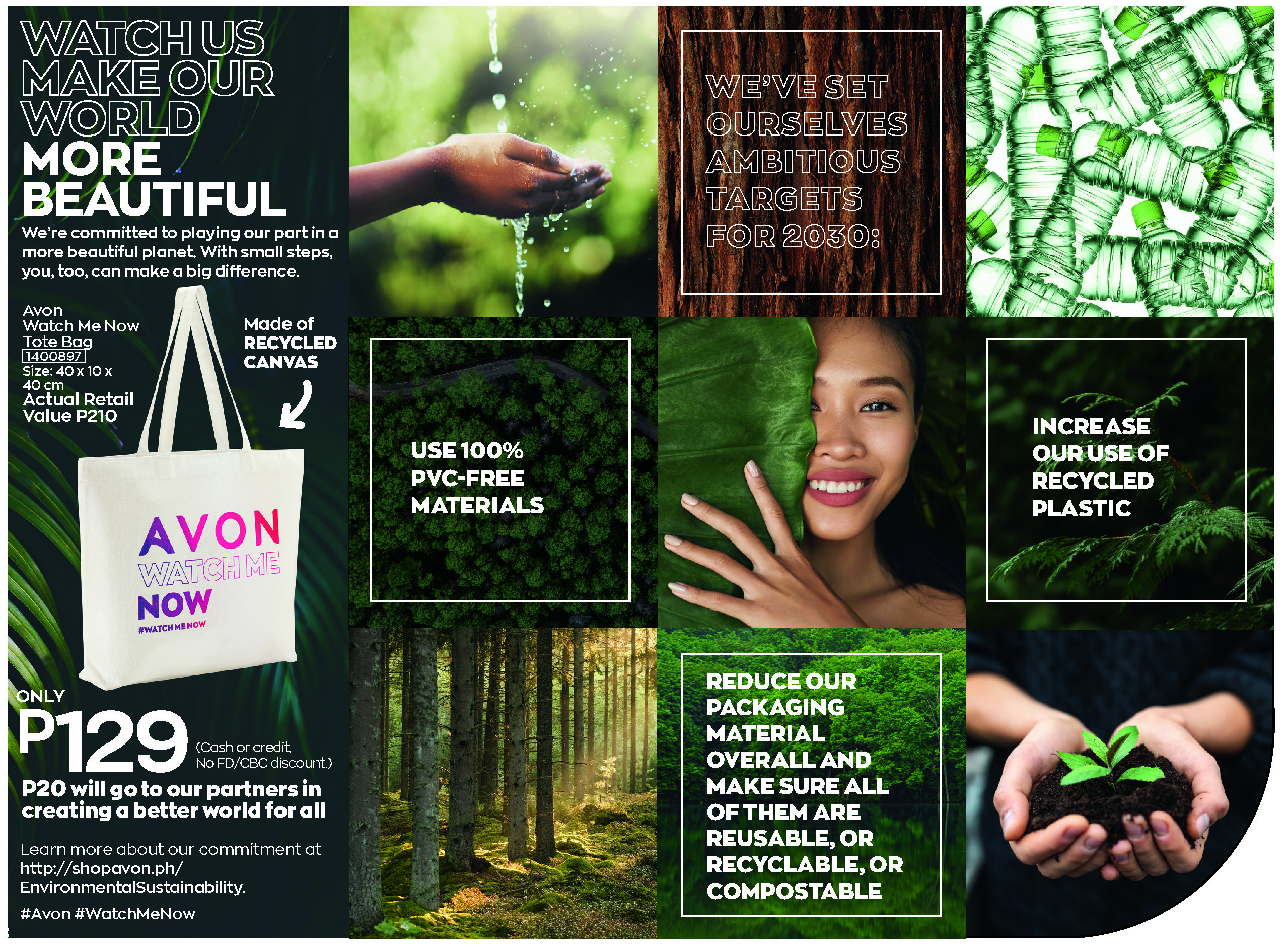 SHOP OUR SUSTAINABILITY PRODUCTS